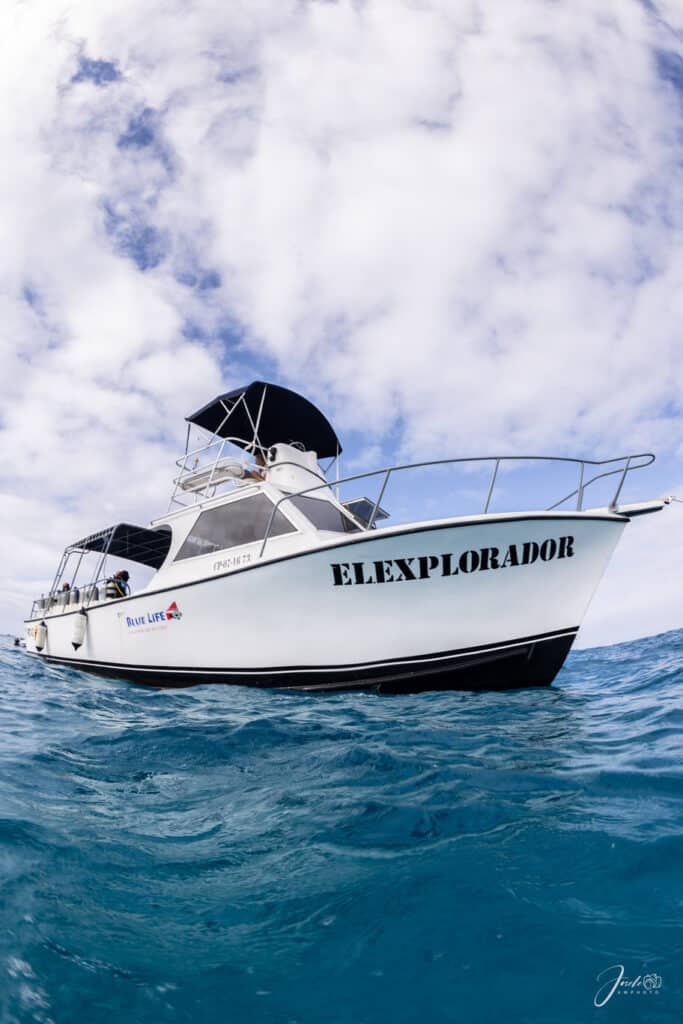 Our 42 footer Custom dive boat cruising at 12 knots is comfortable with lots of space, easy to gear on and easy to get in and out of the water. She's equipped with DAN Emergency O2, VHF radio, GPS, and all the safety Coast Guard requirements. On our boats you will find: Water, coffee and cookies.
Since our beginnings more than 30 years ago, we have always believed in the power of education to transform lives, protect the environment, and gain access to new diving environments. That's why we are a PADI 5-star Instructor Development Center. Come and catch the passion for adventure.
She is a 31 footer with 2 200 HP engines cruises at 18 knots and top speed is top secret, is our bigger boat has racks for 24 tanks we take up to 12 divers on this boat she is well equipped with: Marine VHF, Lighting system, sound system, fire extinguisher, 18 life vests, and DAN Emergency dual jumbo pack, and, GPS. Our boat has cover in the back if you want some protection from the sun. You will always find cold water in the boat`s cooler.