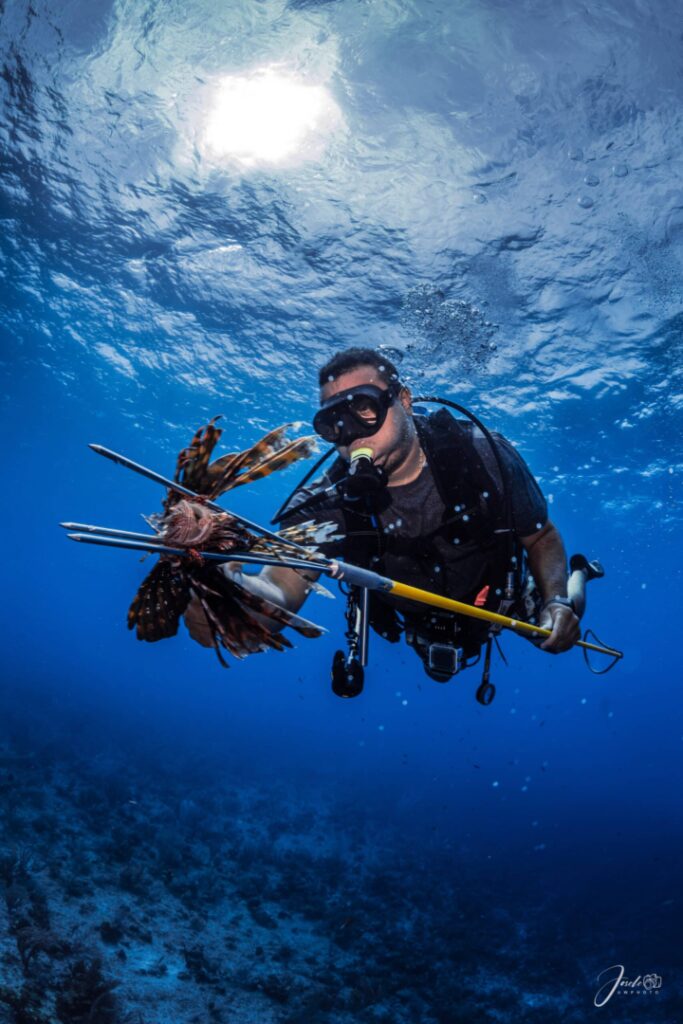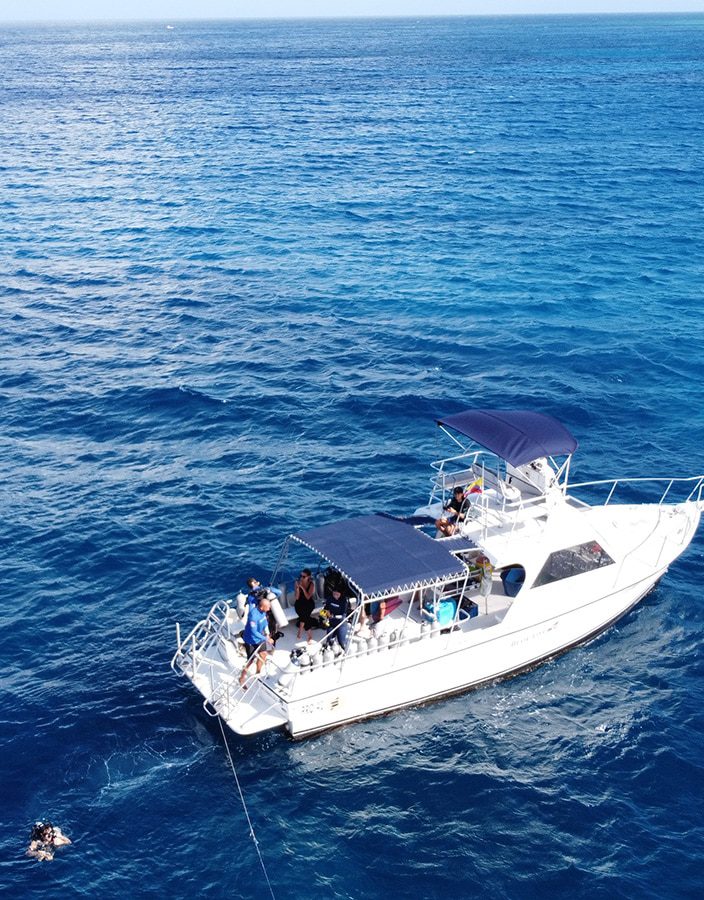 Exploration and Adventure
For us, adventure and exploration are fundamental parts of diving. Discovering new sites, exploring new depths, discovering new marine life, and trying new equipment. This pursuit has taken us much further than we ever dreamed and has brought us together as a family in a project full of adventure and unexpected encounters. 
Since our beginnings more than 30 years ago, we have always believed in the power of education to transform lives, protect the environment, and gain access to new diving environments. That's why we are a PADI 5-star Instructor Development Center. Come and catch the passion for adventure.
Blue Life Dive Center is a dive center with over 30 years of experience in various recreational and professional diving activities in San Andres. As a family-owned business, our customers are treated like family. Our main objective is to provide safe and fun diving experiences and courses. To achieve this, we have a highly qualified team with the necessary experience and training required by regulatory bodies (PADI), accompanied by the best equipment and accessories for diving.
More than just a dive center, Blue Life Dive Center aims to be recognized as a leader in the diving industry in Colombia. We strive to stand out for our commitment to diver safety and the reliability of our equipment and accessories, as well as for our highly qualified and friendly staff that provides personalized attention to each customer. We make every effort to make each diving experience exciting, educational, and memorable for our clients.
San Andres Island reef offers some of the best coral, creature and fish variety in the Caribbean. On any given dive, you are likely to see an abundance of reef fish: parrotfish (juvenile and adult), damselfish, butterfly fish, angel fish and many others are present on almost every dive site. Grouper and snapper are healthy, and you may see large schools of blue tang and creole wrasse. If you do a few dives with us, you are also likely to encounter at least one hawksbill or green turtle. There are occasional sightings of eagle rays, nurse sharks and hammerhead sharks 
(Keep your eyes wide open in the blue!) On the dives themselves, we tend to point out creatures and "unusually shaped fish" such as spotted drum, filefish, trunkfish, trumpet fish, eels and rays. As far as creatures (non-fish), we also regularly see lobster and conch thanks to the anti-poaching efforts of the Roatan Marine Park. There is also a very interesting macro life, with many shrimp, crabs, blennies, gobies, nudibranchs and worms. Night dives also offer a different set, with all the crustaceans out in the open, octopus, squid, and even bioluminescence!
Our experienced instructors are highly knowledgeable about the reef inhabitants and fish behaviors, with a wealth of different areas of knowledge and interest. Sit down with us, consult the fish book and we will help you identify what you saw on your dives. Even after thousands of dives, we are still just as excited to see our reef inhabitants, and even perhaps finding something new!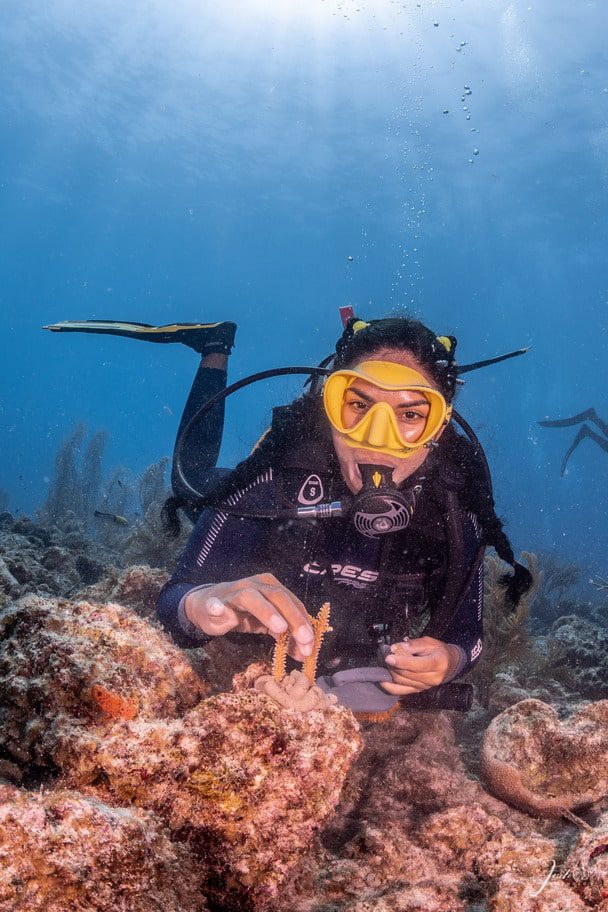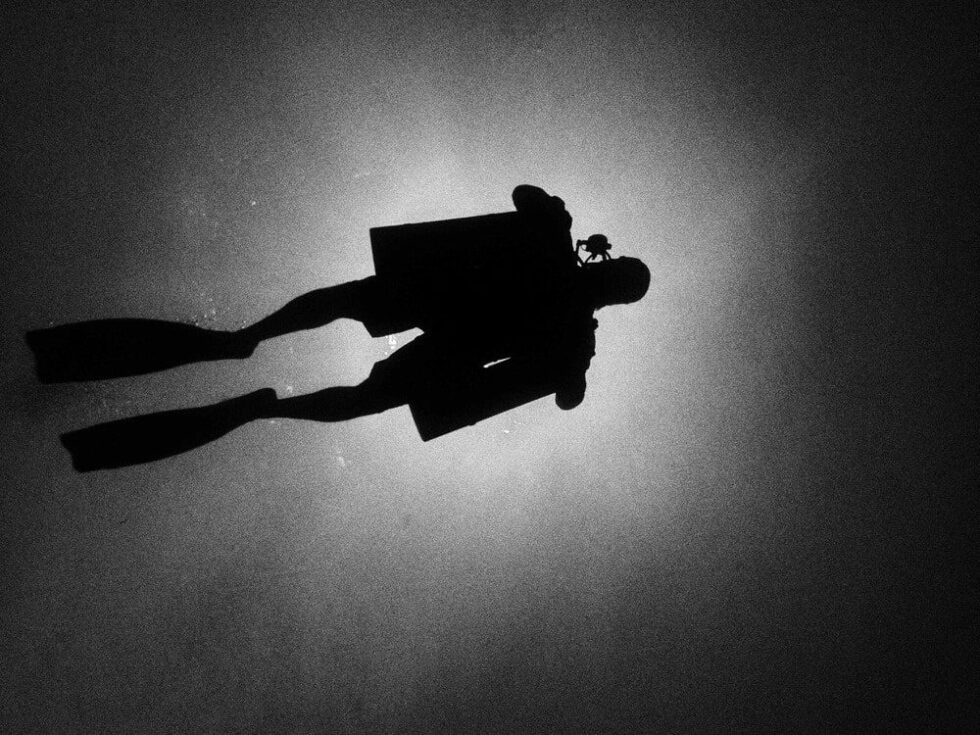 Testimonials of unforgettable underwater adventures